Introduction To Web Scraping Travel & Tourism Websites:
The travel and tourism industry has always been an important part of the service sector in many countries. It is an active contributor to the growth of the economy. It also plays a part in the creation of employment in the local sphere and better international relations. While the tourism industry initially focused on assisting in the planning and reserving elements on any trip, technology has deepened the relationship between the service provider and the consumers. Being a dynamic industry that depends on the whims of its customers, it becomes important for it to constantly evolve.
Features such as the availability of the online booking of tickets, online reviews of places, and many more have led to the tourists becoming more aware and preferring to deal with the service provider directly, diminishing the need for agencies. Websites such as Trivago that allows one to compare hotel prices have become increasingly popular. Online travel agencies (OTA) such as Booking are being used to book a place to stay. Facebook and Instagram now serve as the destination inspiration for the age group of 18-34. Hence, data dependence is important to follow up on the latest trends, keep track of customer preferences, and understand their historical data. One of the most popular ways to gather the data is through web scraping.
There has been a shift in the industry from a non-technical base to that of a technical one where data plays a primary role. To remain relevant, there is a need for change in the types of services provided by the tourism industry. Whatever role you play in the industry- be it a travel agency, a homestay, an airline company, a review site, data scraping will benefit you a lot. 
Data Scraping In Travel & Tourism: 
The rise of the internet meant a change in the needs of people. Tourists could easily interact with the service provider, but that meant putting in extra effort into engaging with each service provider to try and find a good plan that covers all criteria such as the cost, location, etc., and then plan the trip by themselves. What travel agencies essentially needed to do was collect individual information from each service provider and then personalize a plan for a user according to his needs. While that seems like a good plan, it does not work when hotels and travel options.
Eventually, performing the feat manually and maintaining a database will become too tedious. Thus, data scraping became widely used in the tourism industry. The data needed by agencies can now access the sites of the service providers and thus, they can know of the prices and offers in the market with little effort. Gradually, with an increase in the number of agencies, each one came up with their discounts, travel and tour packages, offers,  thus creating a competitive atmosphere in the market. Hence, the need to keep track of their competitors and predict market trends arose and data became central to the industry. 
Efficient data scraping from the web provides accurate and relevant data while minimizing costs and efforts. Data analysis allows any agency to understand their competitors, keep track of the deals they are offering, market preferences, and accordingly modify their business plans. The availability of this data and being able to act accordingly will lead to success for anyone trying to make it big in this sector.
Web Scraping Of Specific Travel & Tourism Sites:
Web scraping comprises of the parsing of target sites along with the removal of code related elements which bring out the text data. This data is further made cleaner by stripping off the unnecessary information and recording relevant data points like cost, location, timing, and more in a tabular format which makes it easier for the data loaded into the database. Along with the datasets, the scraper is also updated periodically so that any changes at the target site dealt with easily. The scraper is also used to retrieve data from the websites of the agency's competitors and with the help of a comparative format. Used to analyze the performance of the competitors- their package prices, offers, discounts, and more.  Doing so helps the agency to study their performance and keep themselves at par with market prices and trends accordingly.
A more complex analysis of the same data used to yield the market preferences such as which cities preferred more in which seasons. Which hotels of a specific city booked the most, the preferred cost range, and more. This allows agencies to understand the tourism market. Keep track of its demands, and make an estimation of the maximum price they can ask from the consumer. Thus, they can easily structure deals that have the largest margins while also making good profits. 
Useful Travel Data to Scrape: 
It is not hard to find scrapable data if you know where to look. Travelers themselves produce and share enough data on their social media accounts about their holidays. Almost 70% of travelers update their Facebook statuses on vacation. Around 40%-45% of travelers post reviews of the hotels, local attractions, and restaurants of the city they visited. Along with these, online purchases, GPS coordinates and the like provide a huge amount of necessary data. Which helps in the formation of a data warehouse which includes-
Agencies can gather data such as room pricing, availability of rooms during each season, and other promotional features. For example, agencies can gather data on the hotel prices during winters and summers. In a hill-station and the foot traffic in these two seasons. This will allow them to assess the deals and discounts they can offer accordingly so that a customer picks them over their competitor thus ensuring profits. 
This refers to data on new or upcoming hotels in a location and rentals.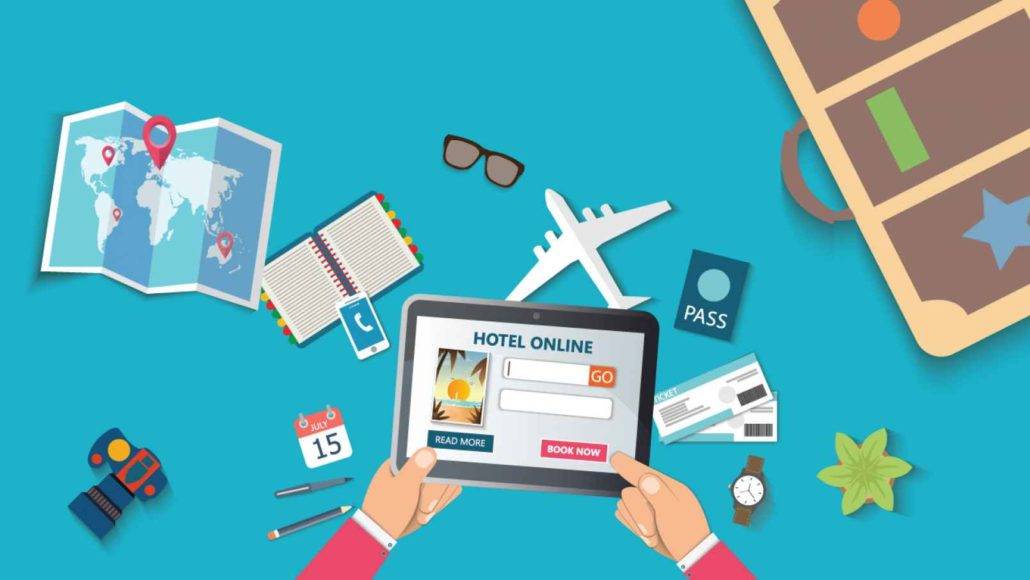 Feedback and reviews generated by tourists fall under this category. TripAdvisor, Expedia, Yelp are websites that depend on the feedback provided by the users. This also helps newer tourists. Who is visiting the same place who can now depend on their predecessors to lead the way? Around 43% of travelers depend on reviews in a new city.  
Airline and railway ticket fares, shortest routes, and timestamps provided in this criterion. This travel data is useful to not just OTAs but also airlines and marketing personnel. A trip requires careful planning and an organization of finances. With such data at hand. Agencies can easily personalize a tour package for a tourist according to his demands and his budget. Airlines can keep track of the data. And similarly provide vacation deals when it sees the most footfall in any destination.
Conclusion:
According to a report published in 2017, the merging of the digital sphere and tourism will lead to increased profits in the travel industry. The data-driven approach towards providing personalized services to the tourist-consumer has led to a total value of $265  billion. Spread across the entire industry. This consists of industry value from migration, cost reduction, increased society value in the form of an increase in jobs. And increased customer value where both time and money are saved. 
If you wish to survive in this intensely competitive environment, you will have to depend on data. You will find your need for data scraping experts met at PromptCloud. We provide DaaS (Data as a Service) and will collect the data, analyze it. Extract the information you want and then, deliver it to you in the format of your choice.