Best Web Scraping Services
Our web scraping services are fully customizable. You can change source websites, frequency of data collection, data points being extracted and data delivery mechanisms can be analyzed based on your specific requirements.
The data-aggregation feature of our web crawler helps clients to get data from multiple sources in a single stream. This feature can be used by different companies, ranging from news aggregators to job boards.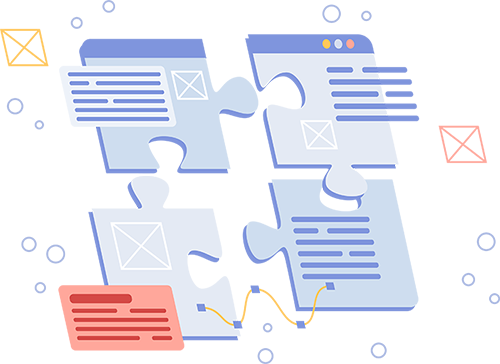 We provide fully customized solutions for companies who are looking to leverage data from the websites. From building DIY solutions to spotting trends or building predictive engines, we help to uncover opportunities.


With low latency data feed to highly scalable infrastructure, all solutions are available on the cloud; where you can be rest assured that even the tiniest of website changes will be tracked and accommodated automatically.
Harmonize Data Behavior and Trends
Our automated web scraping solutions can be implemented in a short period of time. Where our core focus will be on acquiring quality data and speed of implementation.
Ready-to-use crawler recipes offer vast experience in building large-scale crawlers for multiple clients across different verticals.
PromptCloud solutions can fulfill your custom and large-scale requirements even on complex sites without having the need to code.
We innovate and invest resources in web crawling techniques so that you get the benefit of high-quality data.
Expertise in Web Data Mining
Explore the many areas where PromptCloud will help your company to grow through a deeper understanding of data insights and analytics. We use technologies like live crawler that is powered by artificial intelligence and machine learning techniques. You can use this seamless flow of quality data in the required frequencies and formats.
Fully-Managed Service
PromptCloud offers managed data scraping services. From setting up crawlers to data normalisation, we ensure that the harvested data meets your quality standards.
Prompt Support
We work with strong SLAs, to provide prompt support and deliver more than we promise. Our data wizards are obsessed about making clients happy!
Complete Customization
Irrespective of the complexity of data requirement, our web crawlers are flexible enough to deliver customized data feeds by making use the best web scraping techniques.
Low Latency
Our high-performance machines and the optimized scraping techniques make sure that the scrapes run smoothly to deliver data as per the timeline.
Scalable Data
Need customized external data feed running into millions? We've got you covered, with our strong web scraping infrastructure and technical expertise, we help you scale with your data.