According to the latest study by the American Association of University Women, Men outnumber women in all STEM (Science, Technology, Engineering and Mathematics)fields. The better half of the working population, women as we know it, comprises only 20% of computation and technology jobs and even lesser in Big data and analytics. Reason being, our society perceives jobs like data analytics as masculine and mundane, hence a whopping number of women are drawn to jobs that would better accommodate their feminine sides and they get to accomplish their socially implied tasks including cooking, helping others and raising a family.
Though it's hard to accept women, especially mothers, in data analytics, they have successfully broken this technology-related work barrier. Women have proven that they can achieve the best of both worlds. We have identified 14 women in big data and analytics related jobs, who have emerged as a role model for our small community of STEM women. This mother's day, PromptCloud would like to salute these women who have struck a perfect work-life balance of being a successful mother and achieving their career-oriented dreams.
Carla Gentry
The Founder and CEO of Analytical Solution, Carla has had a successful 16 year-long run in the data science industry. A mother of 2 boys, she has an invaluable experience of working with a lot of Fortune 500 companies including Kellogg's, Kraft, Johnson & Johnson, etc. Carla is a self-proclaimed data nerd and believes in 9-10 tier level deep analysis of data, especially the outliers, before declaring any analysis successful. She is among the top 10 personalities on Twitter followed widely by the big data community.
 Jill Dyché
From almost practising law to the Vice president of best practices at SAS, Jill Dyché took an unexpected turn in her life when she got a job as a technology writer at Honeywell. A business consultant, speaker and an author of several well-acclaimed data strategy books, Jill have created a lot of ripples in the data industry, creating her own personal brand. Her latest presentation about leading the new Digital technology frontier at Interop, 2015, spoke volumes about her focused approach and expertise in the area of big data and technology.
Cindi Howson
The founder of BI Scorecard and author of Successful Business Intelligence, Cindi Howson is a renowned personality in the BI and data analytics industry. An MBA from Rice University, she specializes in BI product evaluations, BI tool selections and best practices for a bigger impact among enterprises driven by data. Cindi credits a lot of her success to her attention to detail and prioritizing her work into smaller fragments. She believed that doing good work for a woman in this industry is not enough, we have got to be assertive and we should all learn to speak up!
Fern Halper
The Research Director for advanced analytics at TDWI, Dr. Fern Halper has over 20 years of experience remodelling the Big Data analytics industry. High on our popularity quotient, Fern Halper has a lot of co-authored books on cloud computing and big data and multiple articles, research reports and speeches under her kitty. She is a strong believer of gender equality in the field of data analytics and promotes the cause against salary disparity among genders fervently.
Corinna Cortes
A competitive runner and mother of two wonderful kids, Corinna Cortes is a Danish computer research scientist, known for her contributions in the machine learning and data analytics field and currently working as Head of Google Research, New York. After receiving her MS degree in Physics from the University of Copenhagen, she joined AT&T Bell Labs as a researcher. From there she went on to finish her PhD in Computer science from University of Rochester and has made multiple contributions to the field of Support vector machines and data mining.
Claudia Imhoff
The CEO of Intelligent Solutions, Co-author of 5 books and the founder of Boulder BI Brain Trust, Claudia leads a leading consulting company to help her clients develop immaculate Business Intelligence processes, logical data analytical applications using data warehouses, data mining, decision support systems and operational data stores. Claudia has a high follower rating due to her popularity as her key speaker status and being an internationally recognized expert on analytics, she is making some serious progress in this community.
Yan Qu
Dr. Yan Qu, the VP of Data Science at Share this, is leading the data science frontier to make the world better connected. She pioneered a lot of predictive modelling issues and is currently at the top of the game with over 15 patents under her name in areas of large-scale data analytics, social network structures quality, text mining, etc. She loves spending time with her preteen daughter and at the same time solve bigger problems at length, such as Real-time marketing by switching in and out of work roles easily. She was also named one of Fortune's 2014 Big Data Stars and among influential women of 2015 by Biz journals as well.
Olivia Parr Rud
A radio host, thought leader, speaker, data scientist, author; Olivia Parr Rud dons many hats, all tipping the gender balance in the Big Data industry toward equality. With books like Data Mining Cookbook (Wiley 2001), Business Intelligence Success Factors (Wiley/SAS 2009), Business Analytics Using SAS® Enterprise Guide® and SAS® Enterprise Miner™: A Beginner's Guide (SAS 2014), etc. running in demand, Olivia has established herself as an authoritative go-to source for all data analytics related knowledge in this community. She hits off on the popularity and influence quotient with her specializations in keynotes, leadership development, predictive analysis, etc. and currently offers training and consulting services for the same to a lot of 500 Fortune companies. Not just a loving mother, she is also the adored grandmother of two young and dynamic kids.
Monica Rogati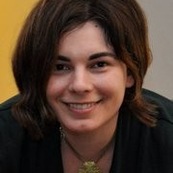 Monica Rogati, the VP data at Jawbone, has a self-proclaimed passion for turning data into products, actionable insights and meaningful stories. The mother of a beautiful boy has a massive following in the data community as well due to her expertise in applied machine learning, data science, social network analysis and statistical text mining. She is currently working on developing products that promote a healthier lifestyle via the UP wristband wearable technology.
Radhika Kulkarni
The VP of Advanced Analytics R&D SAS Institute, Radhika oversees the software development across departments, including statistics, operations, forecasting, econometrics and data mining. Journey to being a software wizard after receiving her PhD degree from Cornell University, to being a leading academician and transferring knowledge to a multitude of students, and then a switch to the software industry, Radhika has had 30 years of experience in the Big data and technology industry to boast of and a career chart that most women do not even dream of. She has also earned a seat at the Board of Director's table for Ideas, a SAS company. She continuously takes up opportunities to mentor new students and helps them blossom into young and ambitious data scientists and software analysts.
Delfina Eberly
Delfina is a success story in herself, coming from a poor first-generation Mexican family, she stumbled across data and technology and went on to become the Director of data operations at Facebook. Being the only woman in the room doesn't bother her, but she takes it up as a challenge and works harder, challenges herself to push her limits further, and embraces moments of fear and anxiety, as those are the moments she believes you learn best in. Her life mantra is to "Go and get it".
Yoelle Maarek
A lot of us STEM women aspire to work for companies like Google and Yahoo, Yoelle, has done it all. She is currently the VP Research at Yahoo and is leading a Yahoo research lab in Israel. Prior to this, she led the Google Suggest project while she was the director at Google Haifa Engineering Centre. With multiple publications under her name, Yoelle promotes a culture of research and data insights in all her research labs. A mother of three, she loves spending time with family and being a perfectionist at everything.
Manya Mayes
Previously, the director of Advance Analytics at Attensity, Manya is currently leading the SPSS Business Analytics Technical Sales Team at IBM. She is a dynamic, results-oriented professional who is a master of all trades, yet, jack of none. She has over 20 years of experience in data and text mining and her SAS experience and product and technology capabilities are beyond comparison. She is an inspiration to many women in the STEM community and has written a number of white papers on text mining and other fields she specializes in to promote awareness and in-depth knowledge among those who would like to adopt a path in the same industry.
Claudia Perlich
The chief scientist at Distillery, Claudia Perlich, is among the leading creators of algorithmic analytics. She and her team have been developing the real-time web page ad space algorithm to connect consumers and advertisers online spontaneously. Adept at multitasking, Claudia has a perfect combination of mathematical prowess, intuition, and creativity. She takes her job very seriously and is very passionate about it. She claims she has landed her dream job and is able to manage her professional and personal lives at par. Recently, she has also started taking a lot of female STEM aspirants under her wings and promoting serious talented women aspiring to be noticed for their accomplishments.